Press
Schenectady Company's Culture Driving Rapid Growth
11/17/2018 - John Cropley - The Daily Gazette

Jahnel Group had four employees in 2013, has 65 now; software developer will soon move to Mill Artisan District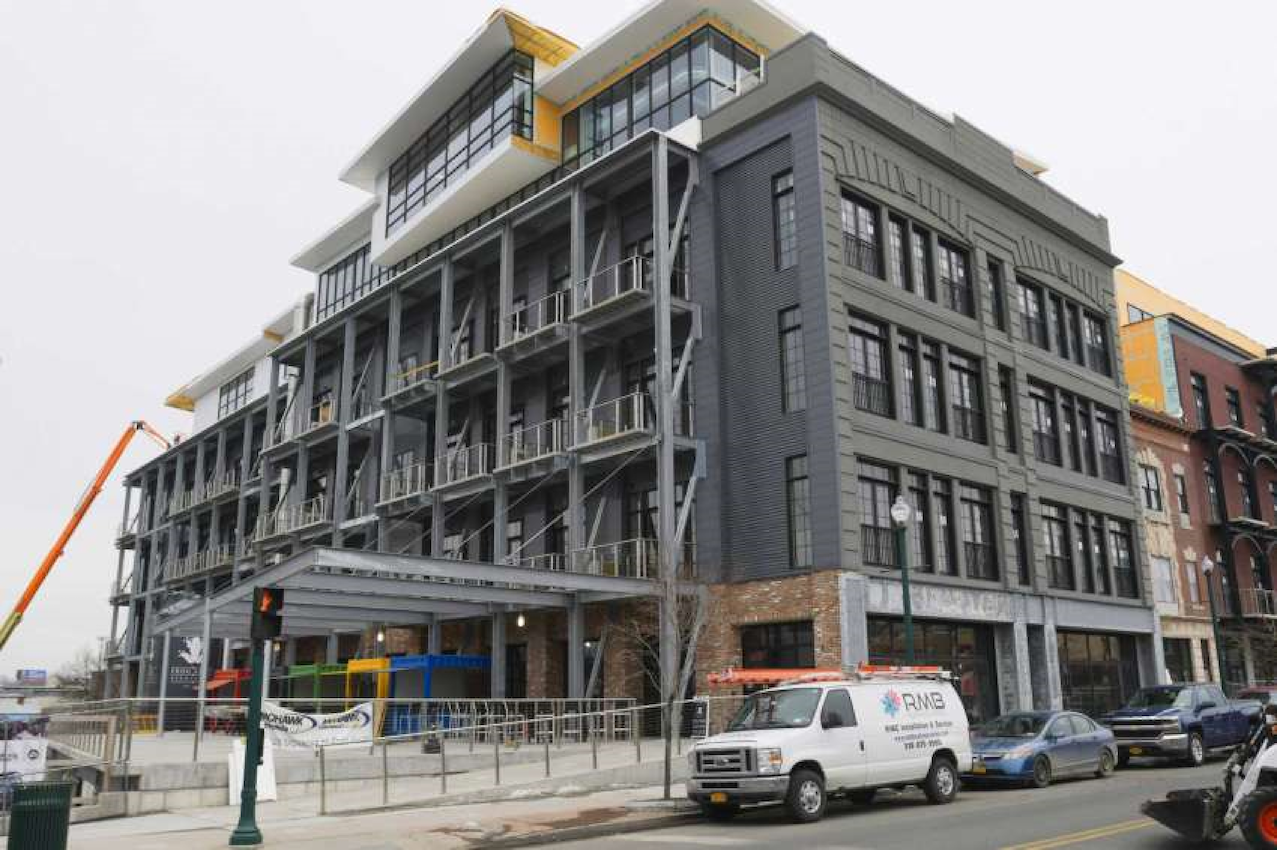 SCHENECTADY — A Schenectady software developer has relied on its corporate culture to build and retain its workforce on the way to becoming one of the region's fastest-growing companies.
Since 2013, the Jahnel Group has grown from four to 65 employees and from $383,000 to $5.6 million in annual revenue. Over the past three years, the Schenectady-based software development firm has had just one voluntary departure from its ranks, according to co-founder and Chief Operating Officer Jason Jahnel.
He spoke Thursday at a lunchtime event at the New York BizLab, and the title of his presentation — "Culture as a Competitive Advantage" — summarizes the company's philosophy.
People choose to work there for the professional development the company offers, as well as the supportive and motivating atmosphere, he said.
"If money is your primary driver, Jahnel Group is probably not the best long-term place for you," Jahnel said. "That takes guts to say to an employee: 'Yes, you could go get more money elsewhere.' I've said that to lots of people at Jahnel Group."
But he delivers the second half of the message quickly: "$5,000, $10,000, $20,000 more is not worth what you will get here over the next one, three, five years," he tells prospective employees. "It's our true belief in those values that enable me to say that. We're building something bigger than the collective sum."
Professional development is part of the culture. It deepens the skill set and makes the company more valuable to clients, but it also improves employee retention.
Retention is good for morale and good for the bottom line, Jahnel said. Replacing an employee generally negates the profit generated by his or her replacement for an entire year, thanks to the costs of recruiting and training.
To explain how to keep employees from moving on, he points to a LinkedIn survey of the most common reasons people leave their jobs: a lack of professional opportunity, friction with management, unhappiness with company culture, a lack of challenges and poor compensation.
Jahnel noted compensation is lowest on the list.
He said there are plenty of career opportunities at his company because it is growing so fast. Friction with management is minimized by honesty and transparency. Company culture is a continual focus.
But challenges … Jahnel said it is not his job to create them.
"This is one that we vehemently put onto the employee. If you are not challenged at Jahnel Group, it is your fault, not management's fault. And people at Jahnel Group embrace that," he said.
Each employee must set personal and professional goals each year.
Jahnel said he's focused more on job performance than on the minutiae of day-to-day management.
"I judge every single person on one single factor: Are you dominating or are you not? I don't need to worry about, oh, you took 17.1 hours of personal time," he said. "I don't care. You delivered that project; good for you. You failed on this project; what do we need to do to help you improve?"
The culture includes enthusiasm- and team-building exercises, such as War Week and push-up challenges. The company picks up the tab for the development events, but it doesn't offer much in the way of cash incentives for winners. (The biggest bonus an employee can earn is the $100 bill that comes with the Beast Trophy.)
There's a hint of the athletic arena in some of this, due to the background of the two brothers from Rotterdam who founded the company. Jason Jahnel and CEO Darrin Jahnel played college basketball before starting careers as computer programmers.
"It's run like a sports team ... 'rally the troops,'" Jahnel said of the company. "I think our background in sports is reflected in how we run the company."
A big change is coming soon, when the Jahnel Group moves from a cramped circa-1880 mansion in the Stockade neighborhood to the Mill Artisan District, under construction now on Lower State Street.
"When we move into that space, I believe that will be one of the top workplaces in the Capital District. Not Schenectady — all of the Capital District. The design is incredible, what they're doing to the entire building," Jahnel said.
"That project will be a major shot in the arm for our retention," he added. "People are really fired up about it -- no one more than my brother and I."
Growth in the Jahnel Group's workforce has been driven by growth in its business portfolio, and Jahnel said that's a result of the company's service ethic.
"There is a lot of opportunity out there, but to date, our biggest driver of growth has been over-servicing our clients," he said. "We go in; we deliver. Once we get our foot in the door, people want more and more of what we're doing."
The workplace culture has evolved to reflect not just the Jahnel brothers' sensibilities but the profile of their employees, who are mostly in their 20s.
"That's definitely part of how we've shaped things," Jahnel said. "It's twofold: I would say our culture has developed as a result of having a young employee base. At the same time, we are attractive to young employees because of our culture."
He and his brother plan to grow the company to 100 employees and beyond, he said.
"I believe we've built Jahnel Group into something that's going to be part of the story of Schenectady -- of this transformation that Schenectady is undergoing."